MXEL-100

Angelique Eyelash Curler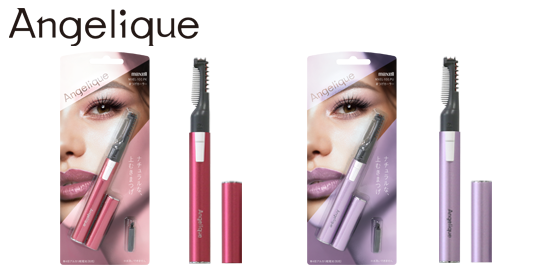 Enhances your eyes in three easy steps
Gives your eyelashes a natural upward curl
Enhances your eyes with three-step combing
Equipped with a suitable temperature mark to let you know when it is ready to use
Compact size that fits into a pouch
Features
Enhances your eyes with three-step combing
(1) Main heater.
Use this to curl your entire eyelash.
(2) Point heater.
Use this when curling small areas such as your lower eyelashes and the lashes at the outer and inner corners of the eye..
(3) Knot removal comb .
Use this to align the curl of your eyelashes.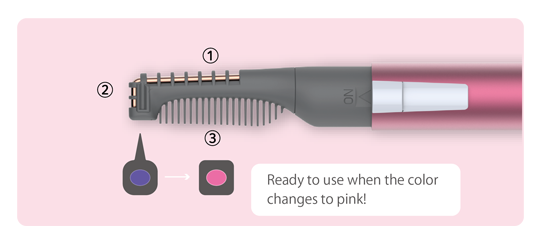 Equipped with a suitable temperature mark to let you know when it is ready to use
Preheating takes from one to two minutes*1
Compact size that fits into a pouch
Angelique has a simple, stick-shaped aluminum body that can easily be carried wherever you go.

Varies depending on conditions of use
How to use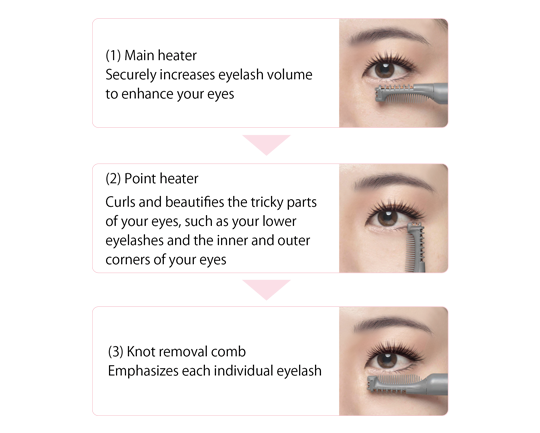 Product range
Product type
Model
Color
Price
Eyelash curler
MXEL-100.PK
Cherry pink
Open
MXEL-200.PU
Light purple
The names, logos, and service marks are trademarks or registered trademarks of Maxell and other companies.
The specifications and design of the product shown on this website are subject to change without notice.
The color of the actual product may differ slightly from the photographs shown on this website.
Specifications
| | |
| --- | --- |
| Power supply | 1.5 V DC, one alkaline dry-cell battery (AAA/LR03) |
| Dimensions (main unit) | 135 (height) x 15 (width) x 14 (depth) mm |
| Weight (main unit) | About 30 g (including batteries) |
| Accessories | Cleaning brush, user manual (guarantee included) |