MXEL-200

Angelique Eyelash Curler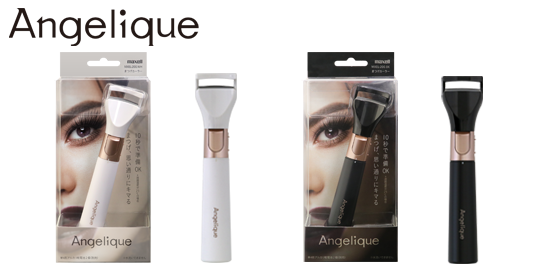 10 second*1 preheating
Your eyelashes, the way you want them
Softly but firmly curls your eyelashes and makes sure they stay curled for a long time
Ready to use in about 10 seconds*1
Easy touch-of-a-button operation
Eye lamp for extra visibility
When ambient temperature is 25°C
Features
Softly but firmly curls your eyelashes and makes sure they stay curled for a long time
The Angelique heats your eyelashes at around 70°C, enabling them to stay curled for over eight hours*1.
Ready to use in about 10 seconds*2
Preheating takes about 10 seconds, giving you beautiful eyelashes without interfering with your busy morning.
Easy touch-of-a-button operation
Pressing the button raises the heat pad, and releasing lowers it.
Eye lamp for extra visibility
The Angelique is equipped with a lamp that illuminates your eyes so that you can conveniently use it even in dark places. The lamp also indicates whether the power is ON and the battery is charged.
Varies between individuals
When ambient temperature is 25°C
How to use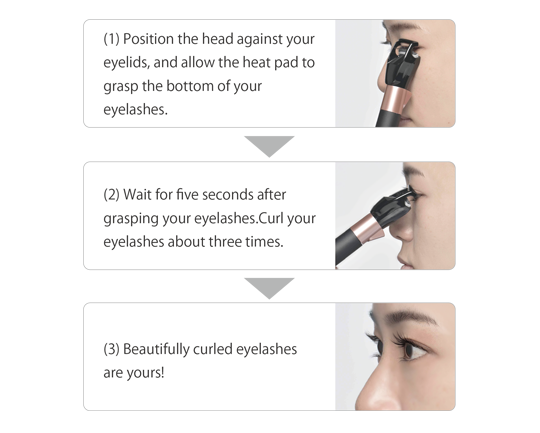 Product range
Product type
Model
Color
Price
Eyelash curler
MXEL-200.WH
White
Open
MXEL-200.BK
Black
The names, logos, and service marks are trademarks or registered trademarks of Maxell and other companies.
The specifications and design of the product shown on this website are subject to change without notice.
The color of the actual product may differ slightly from the photographs shown on this website.
Specifications
| | |
| --- | --- |
| Power supply | 3 V DC, two alkaline dry-cell batteries (AAA/LR03) |
| Dimensions (main unit) | 150 (height) x 25 (bottom diameter) mm |
| Weight (main unit) | About 60 g (including batteries) |
| Accessories | User manual (guarantee included) |